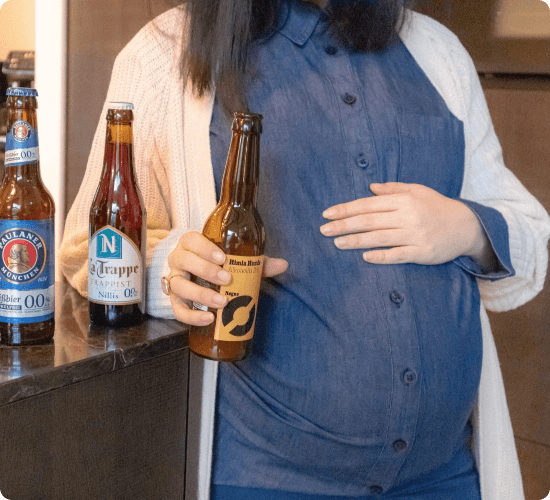 Alcohol-free beer during pregnancy
Alcohol-free beer during pregnancy, is that possible? Since the establishment of the Alcohol-Free Beer House, we regularly receive the question whether you can drink alcohol-free beer during pregnancy. We also regularly receive questions about which alcohol-free beers can/may be drunk during pregnancy. Since many people associate drinking a glass of wine or a beer with conviviality, it is, after all, nicer to drink something other than a "soft drink".
Thanks to the development in non-alcoholic beers, there is now a worthy alternative!
To be able to drink an alcohol-free beer during your pregnancy, it is important that you go for the real 0.0 variety! This means that they must be "Alcohol-free" beers. Although the so-called "Low-alcohol" beers also fall under the alcohol-free category, the beers with less than 0.5 percent alcohol up to and including 0.1 percent alcohol are not suitable for consumption during pregnancy.