There are all kinds of alcohol-free and low-alcohol beers for sale. Especially in the IPA category, there is a lot of choice. An IPA, because of its bitter and often more complex taste, lends itself very well to a non-alcoholic or low-alcohol special beer. We recently received the Lervig - No Worries Pineapple - IPA as a new addition to our range. A beautiful tin with a comical print. The can certainly invites you to open it and I did so immediately.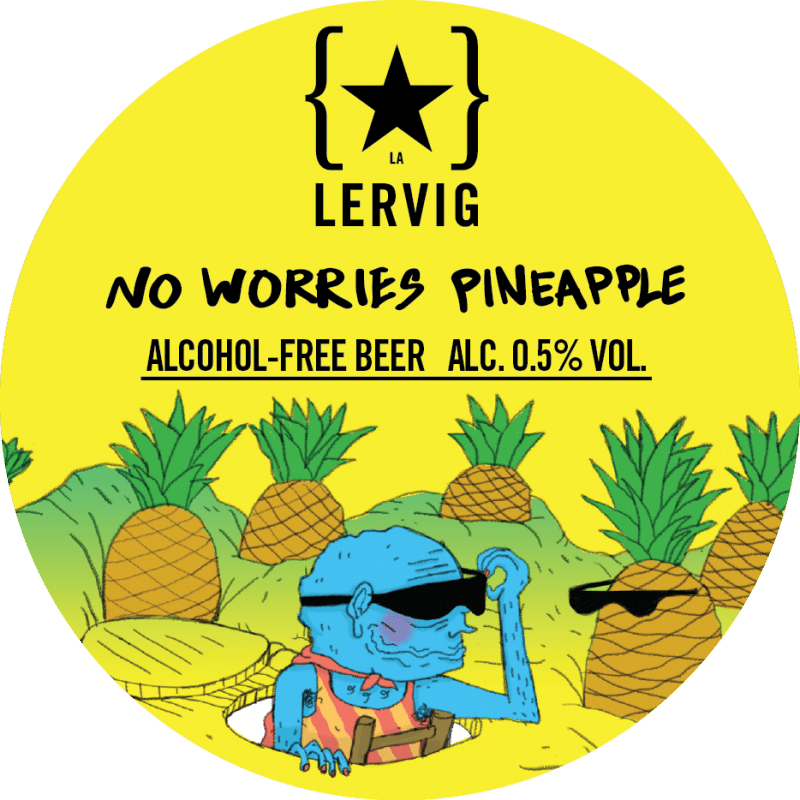 Immediately after pouring, I notice that the beer has a sweet, somewhat chemical odour, frankly not immediately inviting to my taste, which is slightly too sweet. I am not a fan of beers with fruit flavour, Mohammad is more of a fan. The first sip confirms that feeling, although I have to say that after the third sip I can actually appreciate the beer, you just have to get used to it.
The taste of pineapple is special and makes it a truly unique beer. It is refreshing. That is why I opened it again yesterday after a run and I really appreciated it. So I definitely recommend it to those who love a special fruit-flavoured beer but have had enough of the standard radlers!
Aaahhh it's Pineapple!
On Untappd, the Lervig - No Worries Pineapple - IPA has a score of 3.21 out of 5. Overall, I give the beer a 6.5 out of 10, mainly because it is not really my taste.
However, for a non-alcoholic beer, it is a very good alternative. The beer does not have an unpleasant aftertaste or aftertastes. If you like fruit beer, you should definitely try this one!
Score : 6.5